ANCIENT MEMORIES, NEW EMOTIONS
"The white walls exude an ancient life and  an intimate subjection arises. It softens, then approaches, gently caressed by the soft lawn, finally dissolving into the warm hospitality at the entrance."
The term "Cornula" derives from the dialect of Lecce and indicates the tree of the carob, a fruit that is horn-shaped and abounds in the territory of the Salento. A characteristic flavor, a superstitious shape, and a fertile soil: these are the ingredients that have nourished the trees of Masseria La Cornula, generation after generation.
Located between Nardò and Cupertino, among the ancient fiefdoms of Ogliastro and Cambro, in one of the most picturesque areas of the Salento, the Terra d'Arneo, stands Masseria La Cornula.  Great care and attention was given to the recent restoration work, which completed the rooms of the Manor Farm with those for rural hospitality: tradition, agriculture, excellent cuisine, comfort, and innovation make staying at Masseria La Cornula an amazing experience.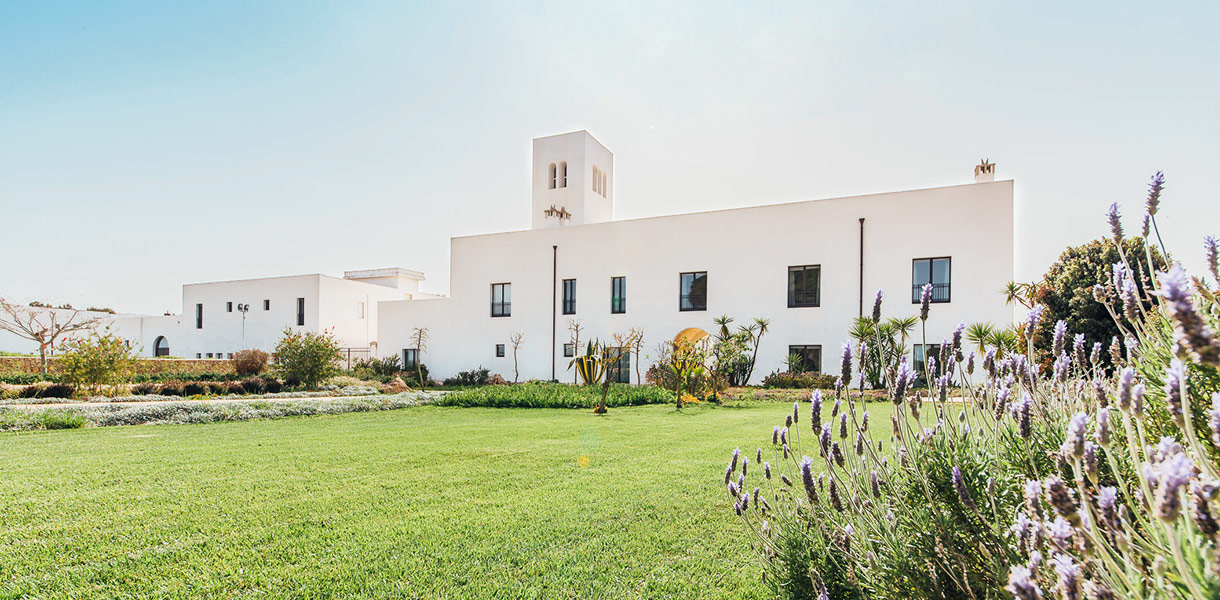 "Being hospitable means taking care
of someone's well-being and serenity
during the entire time spent with us;
putting people at ease and taking care
of them without ostentation".
Silvio Sabato